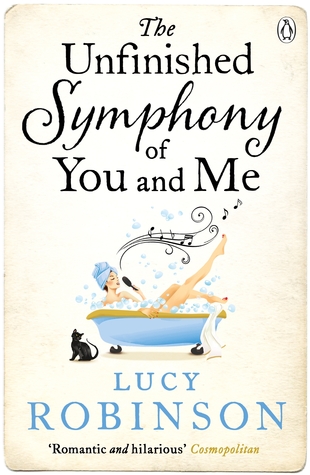 I received a free review copy of this book in return for an honest review.
Sally loved opera from a very young age – when her friends were all dancing around to the latest pop sensation, she was being enchanted by arias. And Sally has a fantastic voice, but since a heart-breaking bout of nerves as a child, she hasn't had the confidence to sing in public.
In fact, the only place that Sally feels safe singing is in the warm, close dark of her wardrobe.
She very quickly accepted that she would never be prima donna, but turned her skills to something new, and ended up becoming a key member of the costume department at London's Royal Opera House – very nearly a dream come true.
Even better, her beloved cousin (brought up as a sister since her aunt died when they were both very young) is also working there as a ballerina.
Life couldn't be better as they embark on a once-in-a-lifetime adventure to New York. But love and life are unpredictable and the trip doesn't go quite to plan.
Can Sally get on with the next stage of her life? Can she move on?
I have never read a Lucy Robinson book before, and I never get very excited by chick lit – although I have to say, I do read or listen to it occasionally as 'filler' when I'm feeling particularly tired. However, I really loved this – who would have thought that chick-lit and opera could mix?
Sally isn't your normal skinny-minnie chick-lit heroine – she's big and bold, clever, witty, self-deprecating and you want her to be your new best friend. Her raw pain in places broke my heart.
And Julian – the 'perfect' ex-boyfriend. I want Julian to be MY ex-boyfriend! He's wonderful, quirky – a complete anti-hero.
And there is a fantastic secondary cast of characters, able to be even more flamboyant because of the setting. The wonderful Jan Borsos, one of Sally's fellow students, has been written so well that I can't believe he doesn't exist. Jan Borsos MUST exist. Jan Borsos who everyone refers to with his whole name as anything less would be disrespectful.
Yes, it's generally a chick-lit, but there are darker issues dealt with, and with a well-considered beautifully light touch. Lucy Robinson manages to create characters that you feel yourself searching for on the streets like old friends.
Oh yes, and she can get away with the sentence "How dare he wank on about spiritual connections after what he'd done to me?"
#respect
The Unfinished Symphony Of You & Me by Lucy Robinson will be published on 19th July 2014.