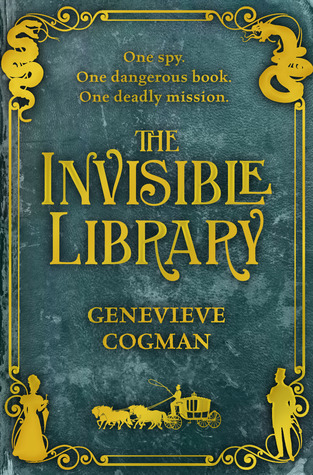 Irene is a librarian, but not just your run-of-the-mill librarian. Following in her parents' footsteps, she is a professional spy for THE Library. A mysterious, secretive library that straddles parallel worlds. The librarians of the invisible library are tasked to 'obtain' and bring back pieces from the various alternative worlds. Many have just a few words different in one alternate, whereas some only exist in one, and this is what makes them valuable.
Irene is tasked with travelling to an alternate London with her new trainee, the enigmatic (and handsome) Kai where her search for the book is not as easy as she would have liked – not only does this alternate have magic and fae, there are also vampires and werewolves thrown into the mix. Airship transport and lack of long-distance communication have to be factored in, as well as attack alligators!
With only her knowledge, cunning and use of 'the Language' to convince objects to do as she'd like, Irene soon realises that she may be a little out of her depth.
There are some brilliant ideas in this – and book lover is going to go mad over the idea of LIBRARIAN SPIES!! However, there seemed to be more ideas than depth of story. I can completely forgive this as it IS so full of ideas, and because the characters are very well drawn.
This was only published a couple of weeks ago, and Goodreads is pitching it as 'The Invisible Library – Book 1' – another reason that I am willing to forgive the story depth, as I feel that this may well be the set-up of a fantastic series.
Don't get me wrong – there is plenty of action – it's a rip-roaring adventure that drags you through the streets and residences of an alternative London by the scruff of your neck – sometimes at altitude! And if no second book is forthcoming, I will still be happy to have read this one.
It's no Rivers of London or The Eyre Affair, but kind of a low-budget mix of the two – so if you like those series, then you will like this too.