oh so very naked
It doesn't seem that long ago that I was singing the praises of the wonderful Naked Wines in this blog entry.  In fact, looking, it WASN'T that long ago at all.  Since then, I have become one of their Wine Angels (and my dad has too!) and I have also discovered that unbeknown to me, I have a few friends who are aswell!
Anyway, so I 'Liked' the Naked Wines page on facebook (as you would) and just before Christmas, they had a competition to win £1,000 worth of wine.
The competition was done as a game of Consequences…I used to play it as a kid.  One person writes down a girl's name, the y fold the top of the paper over so the next person can't see what they wrote, and the next writes a boy's name.  Then where they met, what he said, what she said and what happened.
I got some of my friends to join in, and didn't really think much more of it – in fact, I can't even remember who wrote which answers, but this was our final story:
A few of us decided to get together to…recreate the ceremony scene at the end of Star Wars (Episode IV – used to be Part 1!) (that was mine)
The party really got started when… the vodka began to flow (dunno who that was)
Before we knew it… we were all arguing, in a very animated way, about who would get to be Darth Vader, a role that came with the priviledge of having the largest light sabre (Jo, I think)
But luckily no-one… fell out of the tree as it would have been difficult to explain to the authorities. We all wondered who had let in that rabid dingo, who had the most to gain?? (nope, no idea)
Midway through the party…there was a knock at the door and there stood Jon Bon Jovi… (Hayley)
So we gave everyone a…hairpiece and a bottle of vodka and started experimenting with novel ways to wear said hairpieces. (No idea again)
Fortunately someone remembered to…log the details of the evening's plans with the local mountain rescue service, who were standing by with search and rescue goats at the ready (Daniel)
The guys then suggested we…unwrap and get bouncing on the Wii (Lorna?)
But the girls refused to…dress up in meat-frocks because of all the stray dogs around (Me again, logged in as Andy, LOL)
And a couple of weeks ago, I was contacted to say that my story was one of the winning entries – and where would I like my £1,000-worth of wine!?
84 bottles, including 12 bottles of champagne were delivered last weekend!  And we already had 21 bottles of wine.
84 bottles!
When the guy was loading all the cases, I felt that I needed to explain that we hadn't ordered it, and that it was in fact a competition prize!
We now can't get into the 'study' and if the boiler breaks down again (which it did on Boxing Day), then noone's goign to be able to get to it.
I suddenly seem to have a lot of friends as well 😀
I love Naked Wines.  We've tried quite a few bottles already – just for research purposes of course…
Just a normal girl
I'm a 40ish Londoner - mother, wife and little kitty owner.
I do the normal London things. I'm really just pretty run-of-the-mill!
Contact me
If you would like me to review a book, film or restaurant, (or anything at all around E17!) or have any response to a review that I have posted, you can contact me on eastendlass@hotmail.co.uk - Sonia x
Recently in my head
Currrently reading
Currently listening to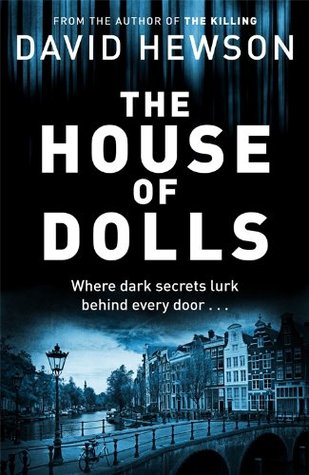 What I intend to read at some point!

Months in my head
Most viewed this week
Stuff in my head