another one bites the dust…
…year that is.
Monday was my birthday, and I 'celebrated' it by being ill.  Oh yes, I did the whole snot, cough and ache thing that had been threatening for a few days, but that I thought I had kept at bay.  I think it's mainly where I'd not been sleeping, and so got a bit run down and couldn't fight it off any more.
So, as per my last post, my friends took me for dinner on Saturday night which was gorgeous, and then I met up with The Man again in the pub, where I'd left him about 3 1/2 hours beforehand!  I got to see some of our other friends, and then came home.
I had an awful night's sleep and got up about 5am on Sunday feeling decidedly miserable and runny (ewww!) which lasted all day, so not surprisingly I didn't do much, except watch TV and annoy The Man, waiting for The Girl to come home from her dad's.  Then we all watched Survivors that we'd V+'ed (The Girl LOVES it for some reason – although the two of us watched Total Wipeout straight after, at which she collapses into fits of hysterics).
I hardly slept Sunday night as I couldn't breathe, and got up at 4am…although I had to wait until the other two were up to open all the cards and pressies I'd accumulated!  I spoke to my boss who said "Ewwww" when I coughed over the phone at him, and told me to stay away until I wasn't coughing.  I then got an email from him a couple of hours later saying "I forgot to say happy birthday, we'll take you to lunch when you're feeling better"…how sweet 🙂
I sat on the sofa and watched TV and played online and was swamped with happy birthdays from my mates, which was lovely, and The Man made me a gorgeous dinner, and also a butterscotch birthday cake, which was totally scrummy!  I even had happy birthday sung to me FOUR TIMES, inc from Florida and Australia, which was lovely.
The day passed nicely, but quite unbirthday-like…but I have my big drinks do on Saturday, which a lot of my friends are coming to, so THAT is when it will feel like my birthday 🙂
Just a normal girl
I'm a 40ish Londoner - mother, wife and little kitty owner.
I do the normal London things. I'm really just pretty run-of-the-mill!
Contact me
If you would like me to review a book, film or restaurant, (or anything at all around E17!) or have any response to a review that I have posted, you can contact me on eastendlass@hotmail.co.uk - Sonia x
Recently in my head
Currrently reading
Currently listening to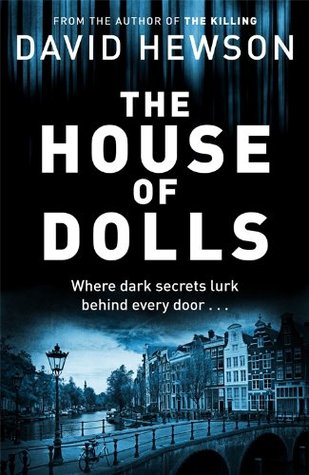 What I intend to read at some point!

Months in my head
Most viewed this week
Stuff in my head